Here's What Can Cause Incontinence in Teenagers
While it's not overly common, incontinence can still occur in teenagers and this is how…
Here's What Can Cause Incontinence in Teenagers
While it's not overly common, incontinence can still occur in teenagers and this is how…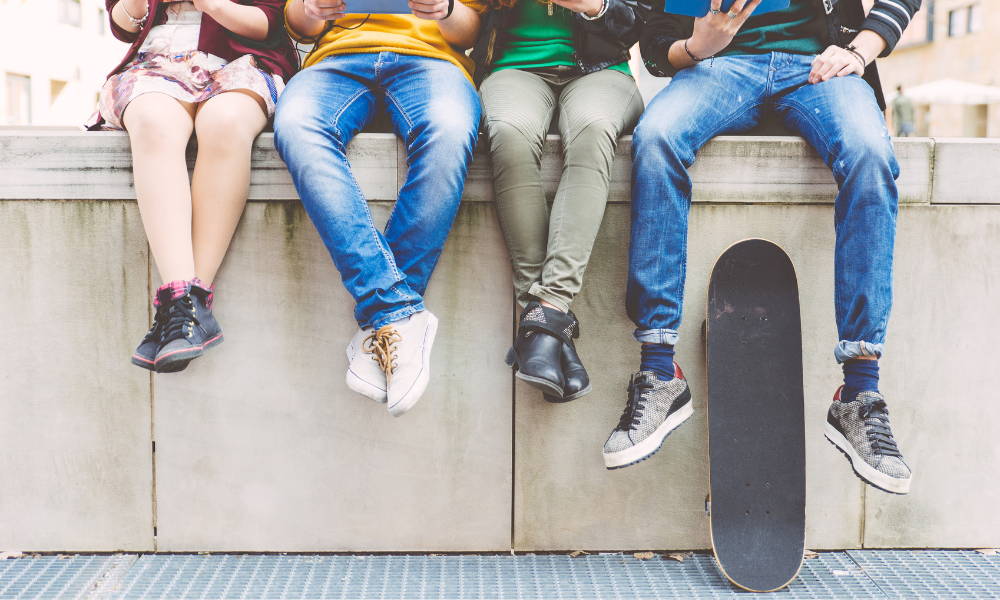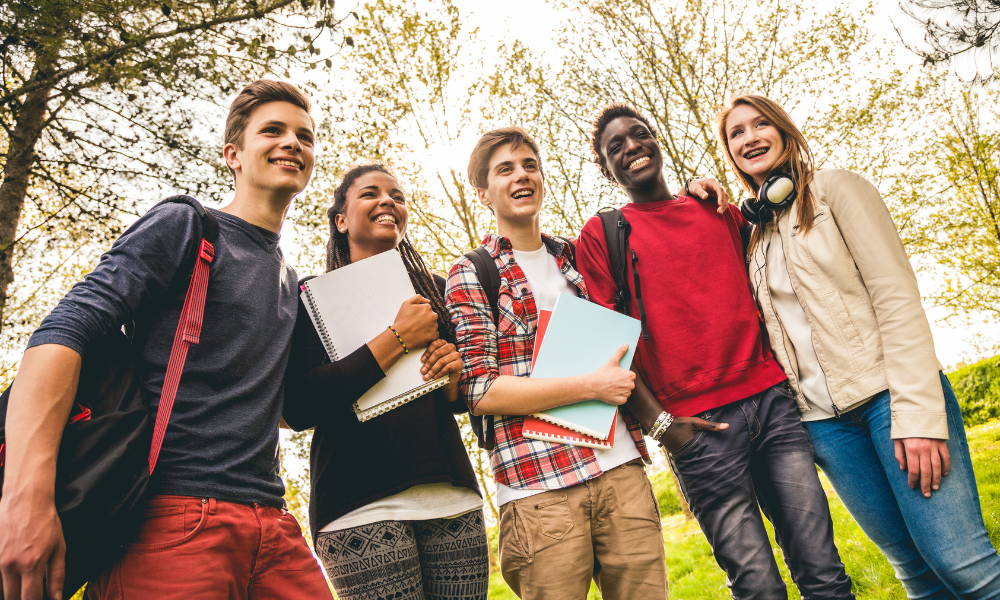 Growing up has never been easy, so it's understandable that many teenagers, when faced with incontinence symptoms, can feel isolated, different and discouraged. While incontinence in teenagers is not overly common, around 20,000 to 60,000 teenagers in Australia have experienced incontinence symptoms [1].
As parents, and for teenagers themselves, it's important to know you are not alone. Thousands of teenagers around the world are managing incontinence symptoms with support, increased education, easy exercises and discreet products.
For any parents, and teenagers experiencing incontinence, this is a safe space, where we explore causes and most importantly share what can be done about it.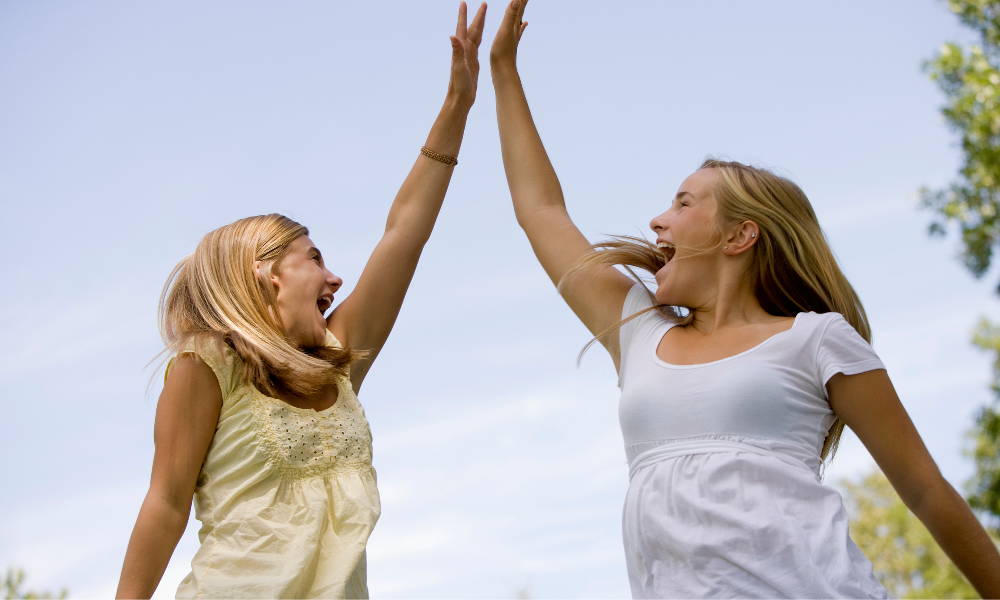 What can cause incontinence in teenagers?
While incontinence in teenagers can be caused by a wide range of factors, there are a few main reasons:
Pelvic floor weakness

Urinary tract infection (UTI)

Underlying medical conditions (mental and physical)

Constipation

Diabetes

'Giggle' Incontinence
The pelvic floor muscles help regulate the outflow of urine from the bladder. When someone has a weak pelvic floor it means it is more difficult to control that outflow, particularly in moments of pressure like exercise or laughing.
UTIs are an infection of the bladder, urethra, kidneys or ureters, all vital components of processing urine in the body and going to the toilet. When someone has a UTI they may feel a burning or stinging sensation when peeing, and they'll feel the urge to pee far more often. This can mean that a teen may avoid going to the toilet to avoid the sensation, putting higher pressure on the bladder as it fills and leaking may also occur because the urge to go is significantly heightened.
Underlying medical conditions such as anxiety and trauma, as well as diabetes, have also been found to cause incontinence [2]. As the mind and body try to manage increased levels of anxiety and cortisol (stress hormone) in the body, the body is pushed into fight or flight responses where controlling the bladder can be very difficult.
With diabetes, there is too much sugar or glucose in the bloodstream and the kidneys have to work extra hard to expel that sugar, and it does that by creating more urine, putting pressure on the bladder. Too much sugar in the blood can also mean a higher likelihood of UTIs, and if not treated, cause kidney damage, again making it more difficult to control urine output.
Constipation can cause bowel incontinence as the body tries to manage the blockage. As the firm stool remains in the intestine, sometimes softer stool builds up behind it, and is able at to leak around the firm stool.
While giggle incontinence remains in part a mystery, scientists found in a recent study it may be due to the involuntary contraction of the detrusor muscle (a muscle in the bladder) that happens while giggling or laughing [3].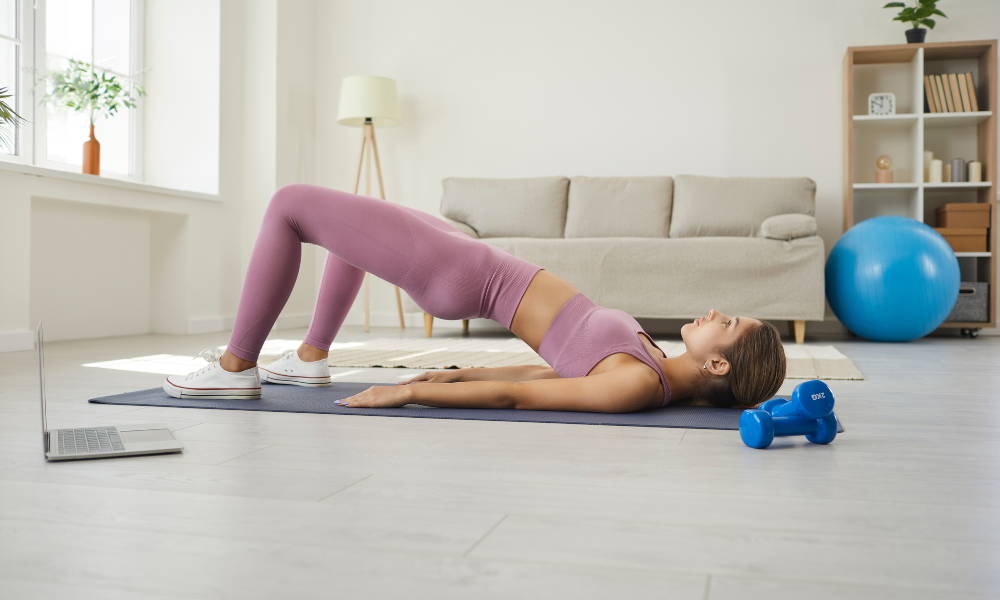 How can teen incontinence be managed/treated?
There are many ways to manage incontinence in teenagers or even prevent it.
Teens and parents should feel every confidence to see their regular GP to talk about incontinence. Hearing from a trusted medical professional is the first go-to step in navigating teenage incontinence, where there can be a safe space for all to ask questions and create a plan.
Additionally, there are pelvic floor exercises for beginners your teen can try at home. Between the public and tailbone lie the pelvic floor muscles. They help support and control the bowels, bladder, small intestine, and uterus. Strengthening the pelvic floor muscles can significantly help anyone experiencing incontinence, directly improving bladder's control and reducing urine leakage [4].
Pelvic floor exercises, also known as Kegel exercises, are a popular and easy way to improve pelvic floor strength. Kegels [5] involve tightening your pelvic floor muscles for 5 seconds, slowly releasing, and keeping relaxed for 5. It is encouraged to do this in sets of 10, 3 times a day. Quick kegels are the same process but more rapidly, quick tensing and releasing 10 times over 10 seconds, 3 times a day. We do recommend visiting a pelvic physiotherapist to get a more tailored plan for your teen's needs.
Being aware of what you drink is also a helpful approach. Surprisingly, drinking too little water can cause incontinence. This is because dehydration causes the urine to become highly concentrated which then irritates the bladder, resulting in increased urges to go to the bathroom.
It's important to know that caffeine has also been found to significantly increase the likelihood of incontinence symptoms. Caffeine is a diuretic which means that not only does it irritate your bladder, it increases the production of urine in the kidneys, resulting in an irritated full bladder more often. Cutting back on caffeine by avoiding coffee, caffeinated tea, energy drinks and carbonated drinks is highly encouraged by experts, and may even prevent teenagers from developing incontinence.
Some foods can also irritate the bladder and increase the pressure and urge to pee. Acidic foods such as oranges and lemons, apples, pineapples, raw onions and vinegar have all been found to cause or worsen incontinence [6]. Chocolate and spice has also been linked to the bladder being irritated and higher difficulty in controlling the bladder, pelvic floor and small intestine.
Wearing discreet products can also help the management of incontinence for teenagers. Our wide range of products offer solutions for all levels of need.
For kids and teens up to 15 years of age, our Magics Youth Pants will be a welcome addition to their daily routine. With a real underwear look and feel, these youth pants have patented magical tube technology that captures and disperses liquid efficiently, making for ultra-fast absorption. Your teen will actually feel dry even after a wetting incident. They also feature up to 12 hours of odour control to keep them feeling fresh at school, or when out and about with friends.
If your teen is over the age of 15, our pads and guards will be the best option for light bladder leaks, while our pull-ups are the go-to for heavier bladder leaks to full bladder voids. If your teen doesn't have full mobility and experiences full bladder and/or bowel voids, our all-in-one slips will be best suited as they're easier to apply and remove on those less mobile.
Our range of continence aids complete absorption and reliability, a teenager can go about their day in confidence and security that they have the best defense against any leaking. Every teenager has the right to live their best life of learning, growing and socialising.
We love that our products are able to support people as they get their confident and active life back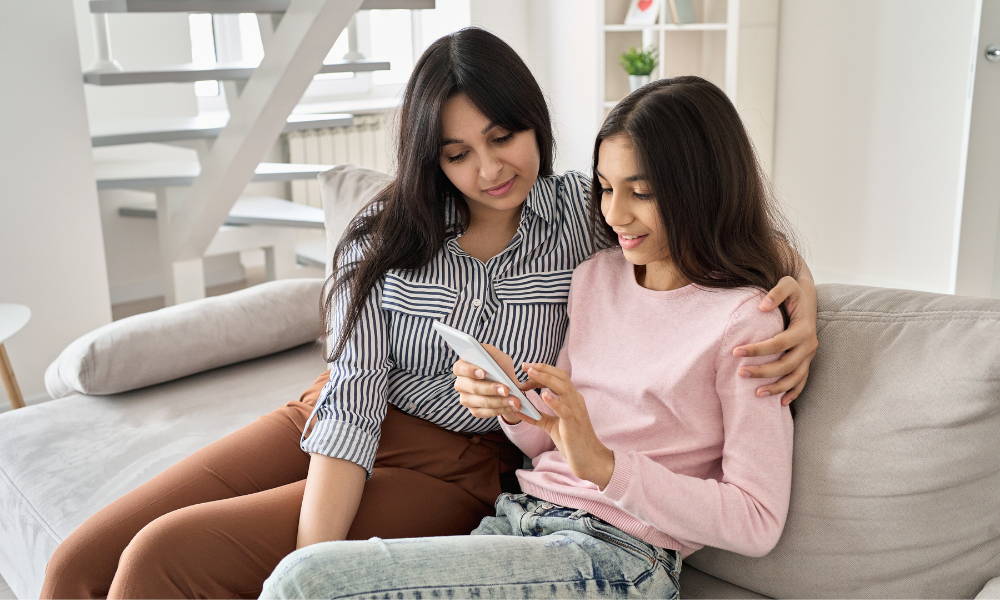 How can teen incontinence be prevented?
As mentioned above, cutting out diuretics such as caffeine drinks, acidic foods and spiciness can go a long way to preventing incontinence developing in your teenager.
Managing diet and lifestyle to help reduce the likelihood of diabetes developing in your teen is another way that parents and teens can help with the prevention of incontinence symptoms.
Eating foods that help with the smooth breakdown of foods, that can be easily processed, can also go a long way to helping prevent bowel incontinence. As well as drinking enough water, it is encouraged that people consume lots of fiber to help with digestion. Wheat bread and pasta, lentils, black beans, kidney beans and pears, as well as carrots, broccoli, green peas and nuts can all help with a smooth digestive process [7].
Helping to manage mood is another way to significantly help prevent incontinence. Regular check-ins with your teen and providing access to a trained mental health professional may go a long way to your teen feeling supported, heard and given the tools to process anxiety and other mental health concerns in a safe environment.
Remember, if your teen is experiencing any incontinence symptoms, visit their GP as soon as possible. The sooner you address incontinence, the sooner your teen can be provided a treatment plan to help them live comfortably and confidently.