Frequently Asked Questions

A collection of the most common questions we get asked about our products and services.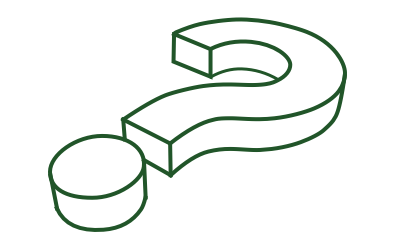 Can I try ConfidenceClub products before I buy?
Absolutely! We offer free samples of most of our products for you to try for fit, comfort and performance. Our sample packs contain two pieces which should be sufficient to determine if the product is right for your needs.
Do I have to "join a club" to order from you?
No.
The word "club" in ConfidenceClub means two things - firstly, you are not alone in your needs for continence management products (read this), and secondly that there are benefits if you choose to buy from us on a regular basis (e.g. Set & Forget)
How do I know what to order?
No two people are identical, so your needs might be slightly different from the next person, however there are some basic rules to help you make the right decision.
If you have reasonable bladder control with the occasional leakage, or if you sometimes don't make it to the toilet in time and a significant amount of urine flows out before you get there then we recommend our bladder weakness pads that come in two styles, one that is approximately rectangular to suit men and women (one for light leakage and one for moderate leakage) a and a male guard that is slightly triangular designed specifically for men only.
If you have weak bladder control, want extra confidence or are quite mobile then our pullup range are the recommended choice. The elastic waistband and leg cuffs make for a very comfortable and reliable underwear replacement product. Pull it up to put it on, then tear it down the side to take it off easily. Our pullups are also suitable for fecal incontinence.
If you have no bladder control, high fecal incontinence or low mobility then we usually recommend our all-in-one wraparound slips (the nappy style product). The absorbency area is larger than the pullups because the elastic waistband area is largely taken up with absorbency materials. The fastening is done with 2 sticky tabs on either side so it allows easy changing of someone with low mobility. It is also a recommended product for night time use in people with good mobility but large urinary output at night, because the larger absorbency areas work better than the pullups when lying down over longer periods.
What forms of payment to you accept?

We accept all major credit and debit cards. We also accept PayPal, POLi, Direct Deposit and NDIS payments.
See our payment options page for more details on how to pay with the various payment methods.
Yes, we are an NDIS approved provider of continence products. If you wisht to place an order using your NDIS package then contact us or choose "NDIS Payments" as the payment method during checkout.
Please note that "Set & Forget" orders are not available on NDIS packages.
Help! I forgot my password!
That's ok. Click on the "forgot your password" link on the login screen for help. We will email you a secure link that will allow you to reset your password.
We're here to help. Send us an email any time hello@confidenceclub.com.au or call us on 1800 86 11 99 between 9am and 5pm AET Monday - Friday excluding holidays.
We also have live chat available during business hours via a link on the bottom right of your screen.
What if I order the wrong item?

We understand this can happen so we offer a 100% money back guarantee if for any reason you don't feel that what you've ordered is right for you.
Never Run Out - Recurring Orders
Never Run Out is our optional recurring order service.
For many customers they know what products work for them and they roughly know how many they need. With Never Run Out all you need to tell us is how many pieces of a product you need each day and our system works out how often we should send you a carton so that you remain stocked up at all times.
How do I order with Never Run Out?
It's easy. It looks like any regular order. Simply browse to the product you want to order, click on the "Never Run Out" ordering option, then select how many pieces you need each day. Click on "Add To Cart" and complete checkout like any regular order. Along the way we'll do the calculations for you and show you how often we propose to send you a new carton. There are no surprises - although we will also send you extra stock for FREE to cover those unplanned days when you need just a bit more. We call this Buffer Stock and it's another part of the Never Run Out Service,
I am scared you're just going to keep sending me product and I can't stop it
With Never Run Out there are no commitments and no contracts. You can cancel any time through your My Account section of the website or by contacting us.
It's easy.
Can I change my Never Run Out order?

Yes. You can change, reschedule, skip or cancel at any time through your My Account section of the website or by contacting us.
You can also change your payment method, delivery address, delivery frequency, order quantity and so much more. This service is designed around YOU (not us).
How can I pay for Never Run Out orders (and do you store my credit card details) ?
Never Run Out orders can be paid by most credit cards, some debit cards or using PayPal. It is a smart automated system and it needs a payment method it can process electronically, so payment methods like direct deposit are therefore not supported.
The very smart part of the system is how it stores the payment details - the system doesn't store credit card numbers or PayPal account details anywhere, it only stores a transaction authority that is only useful to our system and cannot be used by anyone else to make payments. That way you can be assured that not only are our systems secure, but they are also impossible to gain value from should anyone find a way to break in.
Do I need to remember when my next orders are?
No. If you're concerned that an order will ship without you knowing then don't be. Our system will email you a few days before each order is due to be processed. That way you can choose to change the order (delay, skip, edit or cancel), the payment method or check to make sure that there are sufficient funds in the payment account before the date.
Can I order multiple items on multiple schedules?
Absolutely.
Let's say you use 4 pullups a day and use a booster pad in one of those pullups every night. In the same order you can have different products with different delivery cycles. The system handles that. You'll receive both items on their required individual schedules. If you wish you could also place this as 2 separate orders.
What Happened To The Service Called Set & Forget?
Never Run Out has replaced it because our research revealed that people just want a service that keeps them stocked up at all times, and the calculations required to work that out with the previous Set & Forget service were confusing - not every product has the same number of pieces in each carton, and setting up a week-based delivery schedule is not as useful as a day-based schedule.
We still however support the previous way of ordering then choose Never Run Out and click on the link called "setup a custom order instead". This will then allow you to choose a number of cartons and a weekly schedule (e.g. "I'll have 3 cartons every 12 weeks").
How much does delivery cost?
For most Australians we deliver orders over $50 for free and we charge a $9.95 flat fee for orders below $50.
For around a quarter of Australians we charge a flat delivery fee of $19.95 regardless of how much you order.
Learn more on our delivery page >
How quickly do you deliver?
We dispatch our paid orders every weekday with a cut-off of 10am. If your order is placed before 10am then we'll ship it same day.
Sample orders are shipped out twice a week - with a little bit of magic (read about it here >)
All deliveries originate in Sydney and typically take between 2 and 10 days to arrive depending on how far away from Sydney you are.
For Carers, Medical Professionals and Communities

Do you supply care facilities?

Yes.
We supply home care providers, group homes, hospitals, retirement villages and aged care facilities across the country. If you're interested in finding out more then please contact our business sales team.
How can I show my clients your products?

We have so many options for you to choose from. We can send you individual samples, product trial packs, a satchel designed for carer demonstrations and other collateral. Please reach out to our business sales team to get started.
I have a community that might be interested in buying your products. Do you have a referral program?
Yes. We offer an affiliate program for people who have online communities (blogs, forums, Facebook groups). This is not intended for medical professionals or prescribers. Learn more or join here >