Consider this your one-stop shop when it comes to getting to know our range of incontinence products.
Consider this your one-stop shop when it comes to getting to know our range of incontinence products.
Designed for:
Light Urine Leakage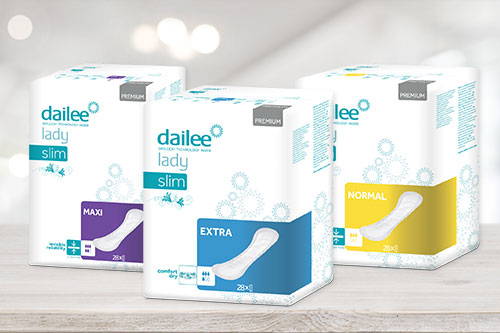 With maximum absorbency options ranging from 120mL up to 1000mL, our Daily Lady Pads are designed for light urine leakage. Their ultra-slimline design makes them comfortable and discreet to wear without compromising on absorbency. Dermatologically tested and latex-free, our pads are soft and gentle to wear to protect your skin.
What our Customers Say...


"I have tried every brand on the supermarket and chemist shelf. This brand is far superior, very comfortable and discreet."


"Thank you ConfidenceClub, I can rely on your product to keep me dry and comfortable."



Designed for:
Light Urine Leakage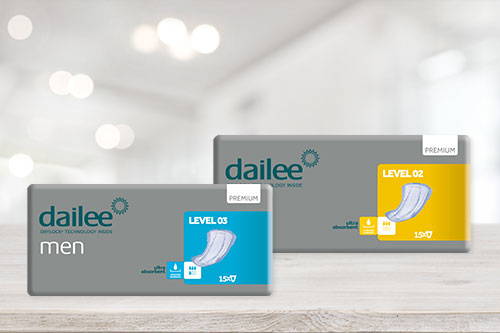 Anatomically designed for a secure, discreet fit, our male guards are available in three absorbency levels, 400mL, 500mL and 650mL. Made for the active male, these guards are great for those experiencing only a light amount of urine leakage. Their fast-absorbing core, double leak barriers and active odour control equal protection you can rely on.
What our Customers Say...


"After a prostate operation life has changed. [I] was using level 3 pull on pants, now after 10 weeks post op I'm only using level 3 pads which has made my life so easy. Thanks for making this possible!"


"I have just recently started using Dailee level 2 pads. In the past I have used 2 different brands & found them to be uncomfortable & have experienced some leakage at times. Since using this brand I have had both comfort & no leakage. Very happy."


Designed for:
Moderate to Heavy Urinary Incontinence and/or Light Faecal Incontinence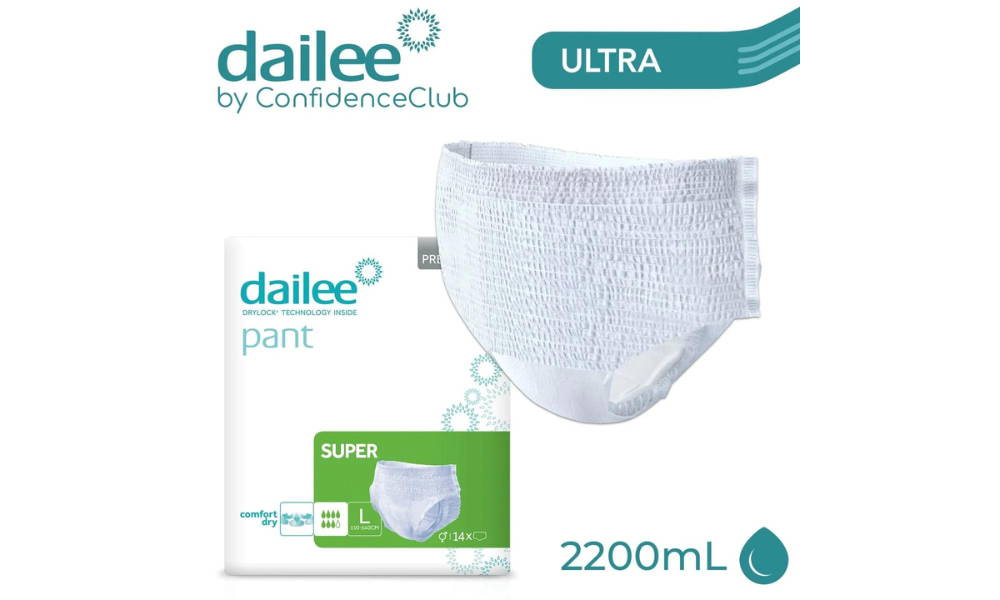 These unisex pull ups provide superior protection and comfort for active people. Designed for those who need extra absorbency, they're available in a range of waist sizes and five absorbency levels ranging from 1000mL up to 2200mL.

Our best-selling Dailee Pull-Ups have Magical Tube Technology, meaning they dry lightening-fast. They also have the last line defence of leakage barriers and leg cuffs for ultimate security. Pull them on like underwear, get dressed and go confidently about your day!
What our Customers Say...


"I liked that the urine is immediately absorbed. Also the fit and comfort are great."


"These pants are soft and comfortable, and still manage to control even a moderate fluid onslaught. Very impressive."

Designed for:
Full Loss of Bladder and/or Bowel Control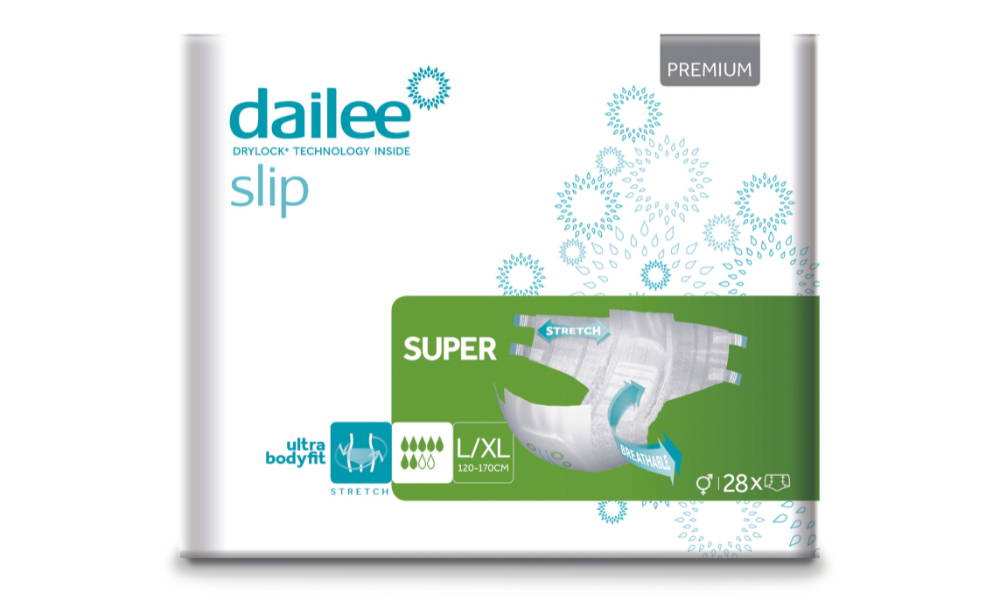 With secure velcro side-tabs for easy application and removal, our slips are made for those with low mobility and the highest levels of urinary, faecal and double incontinence. Available in a number of fast-acting absorbency levels ranging from 1600mL up to 3100mL, our slips feature active odour-locking technology to keep the wearer feeling fresh and comfortable between changes.
They're crafted with breathable, dermatologically tested fabric to maintain skin health, and a wetness indicator to notify the wearer or carer when they need to be changed.
What our Customers Say...


"More comfortable than store brands, easy to adjust but don't need to as often as they don't seem to cramp up in the middle even when wet! Convenient and discreet, these are now my everyday continence aid."


"The stretch in the sides provides a very snug and secure fit... Even after I have a full bladder accident the nappy doesn't swell too much, so I don't have to worry about people seeing it under my pants."

Designed for:
Adding Extra Absorbency to Pull-Ups and Slips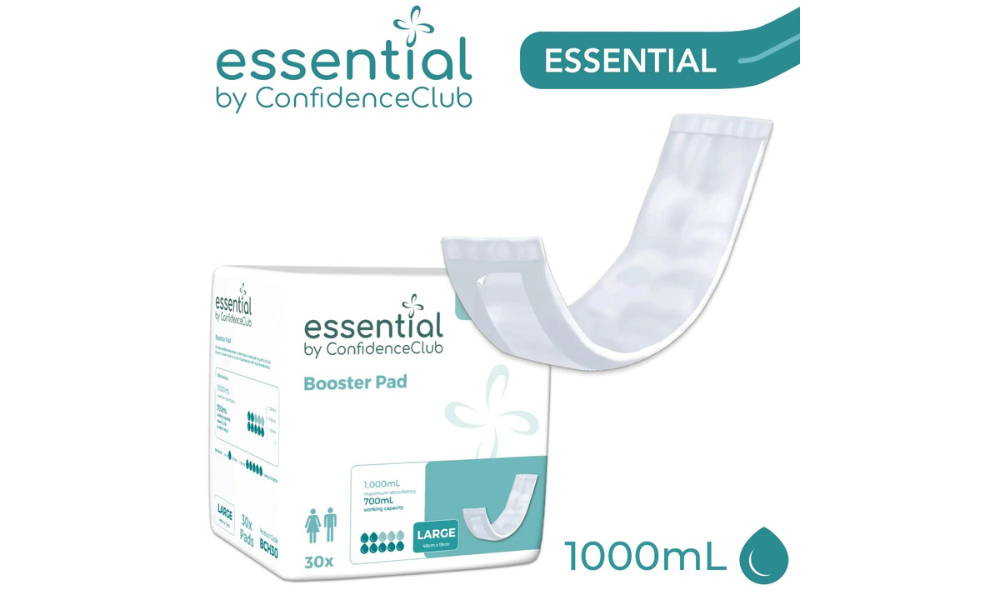 Our unisex booster pads are designed to add an extra layer of absorbency of up to 1000mL to our pull-ups and slips. Perfect for overnights and travel, these pads are still extremely slimline and soft against the skin, so rest assured your comfort is maintained. Their adhesive underside strip means they'll securely fasten to your pull-ups or slip so you don't have to worry about anything moving about!
What our Customers Say...


"Really good to have this product on hand to give extra protection and absorbency. Super easy to add onto whatever [product] you are wearing. Does not add extra bulk. Highly recommend."


"Excellent product for me for overnight or travel use. Great absorbency, soft dry feel to the outer layer. Highly recommended."

Designed for:
Youth Aged 4-15 with Urinary and/or Faecal Incontinence

Whether your child is bedwetting or needs incontinence support throughout the day, our range of youth pants have them covered up until the age of 15!
We've made sure to create our youth pants to look and feel like real underwear to maintain your child's discretion and confidence while ensuring a high level of absorbency. We have a number of capacity options ranging up to 1000mL.
What our Customers Say...


"These fit my child so well and they don't leak. So happy with them. Good price also."


"No more changing the sheets during the night! Absolute life saver!"

Furniture & Mattress Protectors
Designed for:
Added Protection for Furniture and Floors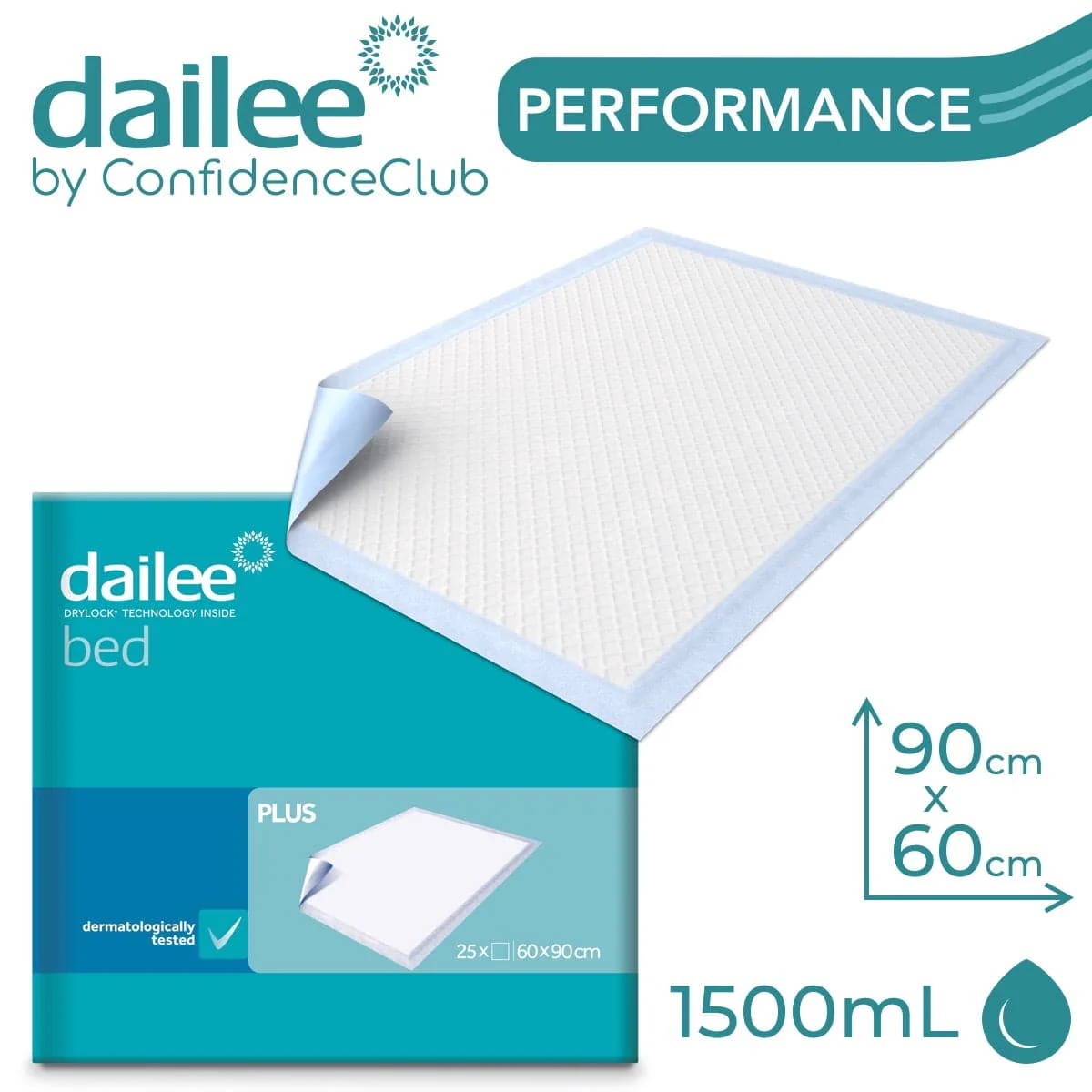 When you need to protect your chairs, couches, bed and floors, our waterproof furniture and mattress protectors have you covered. Available in a range of sizes and absorbency levels, as well as disposable or washable options, our protectors provide a last line of defence against urinary and faecal incontinence to keep you and your belongings clean and dry. They're perfect to use around the home and when travelling.
What our Customers Say...


"The Dailee bed plus are great used on wheelchairs on seats or when doing dressing changes."


"I loved my fitted waterproof mattress protector!! Fits really well, feels soft, does not move about. Love it. I do not want to get out of bed any more!"