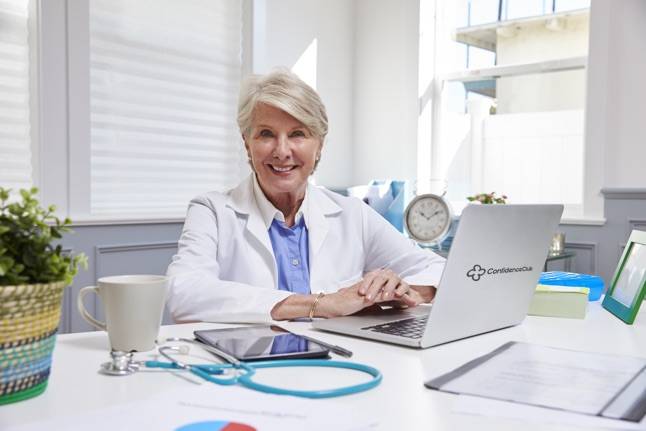 I am a Continence Nurse Practitioner and have been a Continence Advisor for over 25 years.
During that time I have been assisting patients who have a wide range of continence management issues. It is important to choose incontinence products which will be suitable for one's needs, particularly in reliability, comfort and absorbency. I have reviewed the performance of the continence supports provided through ConfidenceClub and am happy to recommend them.
They have comfortable fitting and good quality pads, pull up pants and all-in-one wraps.
I have worked with the team at ConfidenceClub for some time and can endorse that they are honest, reliable, caring and dedicated to providing great value and exceptional service to their customers.
Dr Lorraine Dickson
Registered Nurse, Grad Cert Ad Ed & Training, Grad Dip Nur (Cmm Hlth), MN, DN.

We are a team of continence practitioner nurses, technology experts, product specialists, care managers, home delivery professionals, and other health and business focused people.
Over 4.5m Australians use continence support aids in managing their bladder and bowel functions.
The prices of these consumables are too high, maintaining appropriate supply levels is a constant concern, shopping for such bulky items is a burden and potentially embarrassing, and most retailers in this space seem to lack care and empathy in servicing the market.
We created ConfidenceClub to fix all of this.

Happy Customers
Our customers know that we care about them and their needs - always
Informed Choices
We help people make well informed choices on how to manage their continence. We provide anonymous support from our highly qualified Continence Nurses
Convenience
We allow our customers and their carers to easily arrange the right quantity of the right product to be delivered directly to them, in discreet packaging, and on a schedule that ensures they never run out. We call these Set & Forget orders
Unbeatable Value
Supply high quality, reliable, fit-for-purpose continence supports priced as low as possible

We have Confidence in our products, Confidence in our service and Confidence in the benefits we believe we can bring to our customers' lives.
We back this Confidence with our 'no-questions-asked money back guarantee'. So if at any time you are not 100% satisfied with our products, we will refund you in full.
So why not see if our products are suitable for you and save up to 50% off comparable market brands.
We look forward to the opportunity to be of service.
Yours In Confidence