A quality range of disposable continence aids carefully selected for our customers who want the extra choice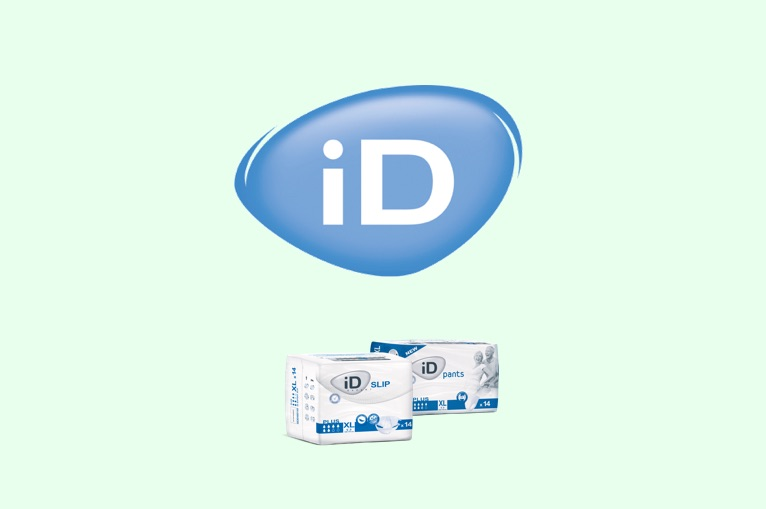 The iD brand is produced by one of Europe's leading hygienic disposable manufacturers, built on their long experience in the sector in combination with consumer studies and sophisticated lab testing. Sustainable manufacturing technologies, complemented by rigorous testing processes ensure all iD products are made to the highest standards. Around the world, more than 2.5 million people use iD products, trusting their expertise to reduce the inconvenience of incontinence in their everyday lives.
Offering Increased Customer Choice
The range of iD Brand products we sell has been very carefully selected to offer you:
More Options
In sizes, absorbencies and styles
Exceptional Value
Stretching your dollar further
Uncompromising Quality
Products you can trust
Increased Absorbencies
Many people feel that higher absorbencies gives them increased confidence when out and about

For skin health we don't recommend that a higher absorbency should translate to changing less often
Personal Preference
Velcro-style fasting tabs on the all-in-one slips

Stretch-waist on the all-in-one slips

Different manufacturing that may suit your body shape
The entire range of iD Brand products sold by ConfidenceClub are still supported by the same amazing service, the smart supply options (including Never Run Out) and our generous policies. We've embraced the iD product range as our own.
Click on an image below to request a free sample of the product(s) you would like to try. This will add a sample to your shopping cart. Come back to this page to add more items, or browse to our samples page to view our full sample range. When you're ready, simply complete checkout and we'll ship them to you for free.